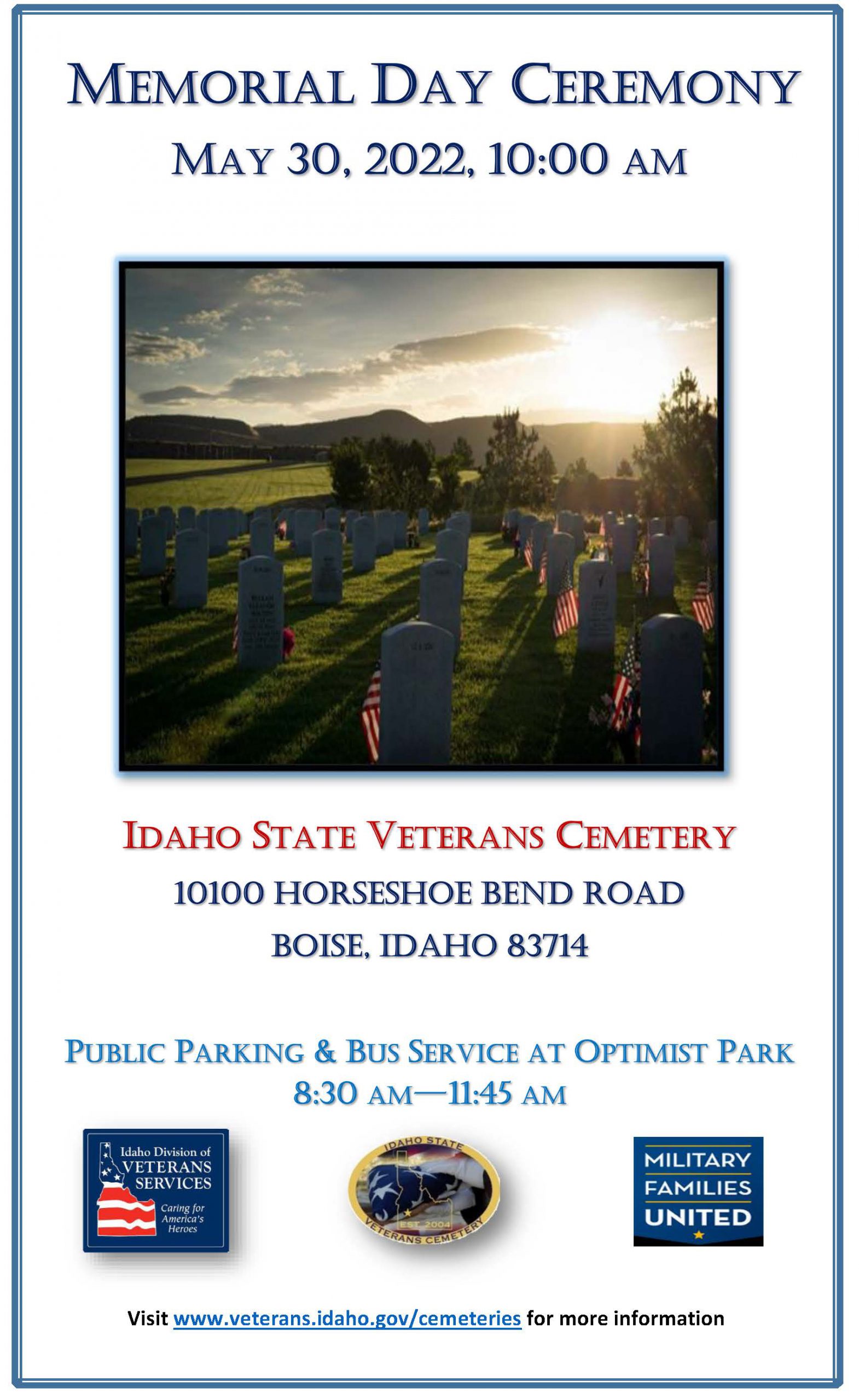 Memorial Day 2022
This year's honorable display for Memorial Day at the Idaho State Veterans Cemetery will include a single U.S. Flag hand placed with dignity and respect at each gravesite by the Captain Art Jackson Young Marines and volunteers from Veterans Service Organizations. These flags will complement the cemetery's Avenue of Flags raised with respect and honor by members from The Mission Continues of Boise.
The cemetery grounds of Idaho State Veterans Cemetery are open from morning to dusk.  Visitors are asked to adhere to health and safety guidelines and to maintain social distancing during your visit.  Visits are encouraged throughout the weekend to avoid possible crowds on Memorial Day.
The Idaho State Veterans Cemetery – Boise is located at 10100 Horseshoe Bend Road, Boise, Idaho 83714 and is co-located with Dry Creek Cemetery.