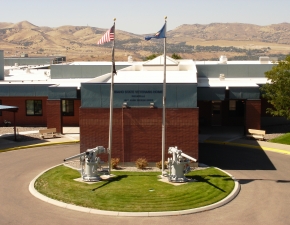 Bureau, State Veterans Home – Pocatello
Built on property donated by Idaho State University, the Pocatello Veterans Home provides residents with a beautiful hilltop view of the City of Pocatello just a short two miles away. This 66-bed skilled nursing facility offers a large, therapy room, activity room, a chapel, library, multiple lounge areas with big screen televisions, pool tables, a canteen and a dining room. There is also a covered patio, a gazebo, and rose gardens that residents may plant and tend to. Click here to take a virtual tour of the home!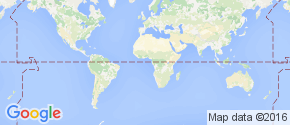 Location & Directions
Find full set of directions and a map.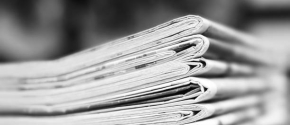 Pocatello News
Get the latest information and breaking news about the Idaho Veterans home, Pocatello.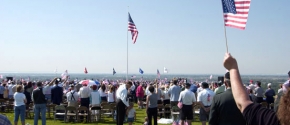 Pocatello Events
Get a listing of upcoming events at or benefiting the Pocatello Veteran's Home.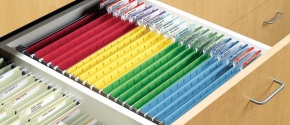 Publication
A collection of publications and forms pertaining to the Pocatello Veterans Home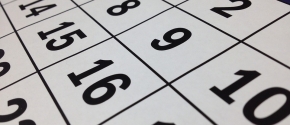 Activities Calendar
A calendar of events at the Pocatello Veterans Home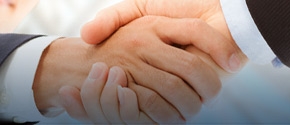 Veterans Organizations
Find a gallery of related Veterans Organizations and other great information for veterans
Application and Eligibility
Applicants may be peacetime or wartime veterans and spouses of eligible veterans, with wartime veterans retaining priority admission status. Applicants must have been discharged honorably (under "other than dishonorable" conditions) and be a bona fide resident of the state of Idaho. In addition, applicants must be unemployable as a result of age, illness, or disability. Effective July 1, 2000, applicants must apply for and become eligible for Medicaid benefits or must pay the established maximum monthly nursing care charge. All Idaho State Veterans Homes are Medicare and Medicaid certified facilities. To be eligible for admission, applicants must meet the following criteria:
Applicants may be peacetime or wartime veterans, and their spouses, with wartime veterans receiving priority admission status. The total service time must be at least 90 days, with an honorable discharge. A copy of the Veteran's discharge papers (DD-214) must be provided with the application. If the discharge papers are unavailable, a copy can be requested through the Department of Veterans Affairs. We will assist with the request.
Applicants must be a resident of the State of Idaho at the time of application.
Applicants must apply for (or already be in receipt of) a VA pension, and Aid and Attendance. We will assist with the pension application
Applicants must either be eligible and apply for Medicaid benefits, or pay the current maximum monthly charge. Please include with the application a copy of the Veteran's Medicare card, private insurance cards, Social Security card, and Medicaid card. We welcome applicants who may not yet be Medicaid. approved, and we will assist them with the application process.
Spouses or widows of veterans (eligible for nursing care only) will need to provide proof of marriage when they apply.
Veterans may be admitted without regard to their financial status. Currently, we are taking applications at each of our Veterans Homes.
Features & Amenities of Home
Large windows throughout the facility allow residents to watch the wildlife that visits the grounds, including Canada geese, duck, deer, squirrels, chipmunks, and a variety of birds. The facility is beautifully landscaped and is paved all the way around for easy wheelchair and walking access. Our facility is one level with a centrally located nurse station. The double-occupancy resident rooms are spacious and comfortable.
In addition to providing outstanding care for veterans and their spouses, Idaho Veterans Homes also offer numerous activities and social services. Residents enjoy recreational and social activities, outings and other programs that keep them active, independent and involved. Our caring team of physical, occupational and speech therapists provide custom programs designed to enhance the quality of life and individual skills and abilities of residents. Facilities include a state-of-the-art therapy room, activity center, dining room, gardens, chapel and more.
Cost of Care
Veterans may be admitted without regard to their financial status. Nursing care residents admitted on or after July 1, 2000, must either apply for and become eligible for Medicaid benefits, or must pay the maximum monthly charge as it may be established from time to time.
How to Volunteer
There are many opportunities to volunteer at the Idaho State Veterans Home in Pocatello.
If you are new and considering volunteering at our facility, we welcome your interest! Take a look at our upcoming events to see what we have going on at the home in the coming months! Some opportunities include the following, though this is not an exhaustive list, and you should meet with us in person to discuss other possibilities, as well.
One-on-One Time – This is one of our most valuable opportunities and involves spending one-on-one time with an individual resident.
Dining Room Service – Help set up the tables before meals, help serving trays, and help clear the tables afterward.
Arts and Crafts – There are many different arts and crafts activities, whether painting, drawing, leather work, and so forth.
Bingo – Bingo is very popular among our residents, with games scheduled regularly.
If you are interested in more information about volunteering, please contact:
Volunteer & Activities Coordinator Carrie Leavitt, 208-235-7873, or click here to send an email: Carrie.Leavitt@veterans.idaho.gov