Approve Education and Training Programs
Conduct compliance surveys
Provide technical assistance
Conduct outreach
Liaise with stakeholders
VA contract compliance
GI Bill® is a registered trademark of the U.S. Department of Veterans Affairs (VA). More information about education benefits offered by the VA is available at the official U.S. government website at https://www.benefits.va.gov/gibill.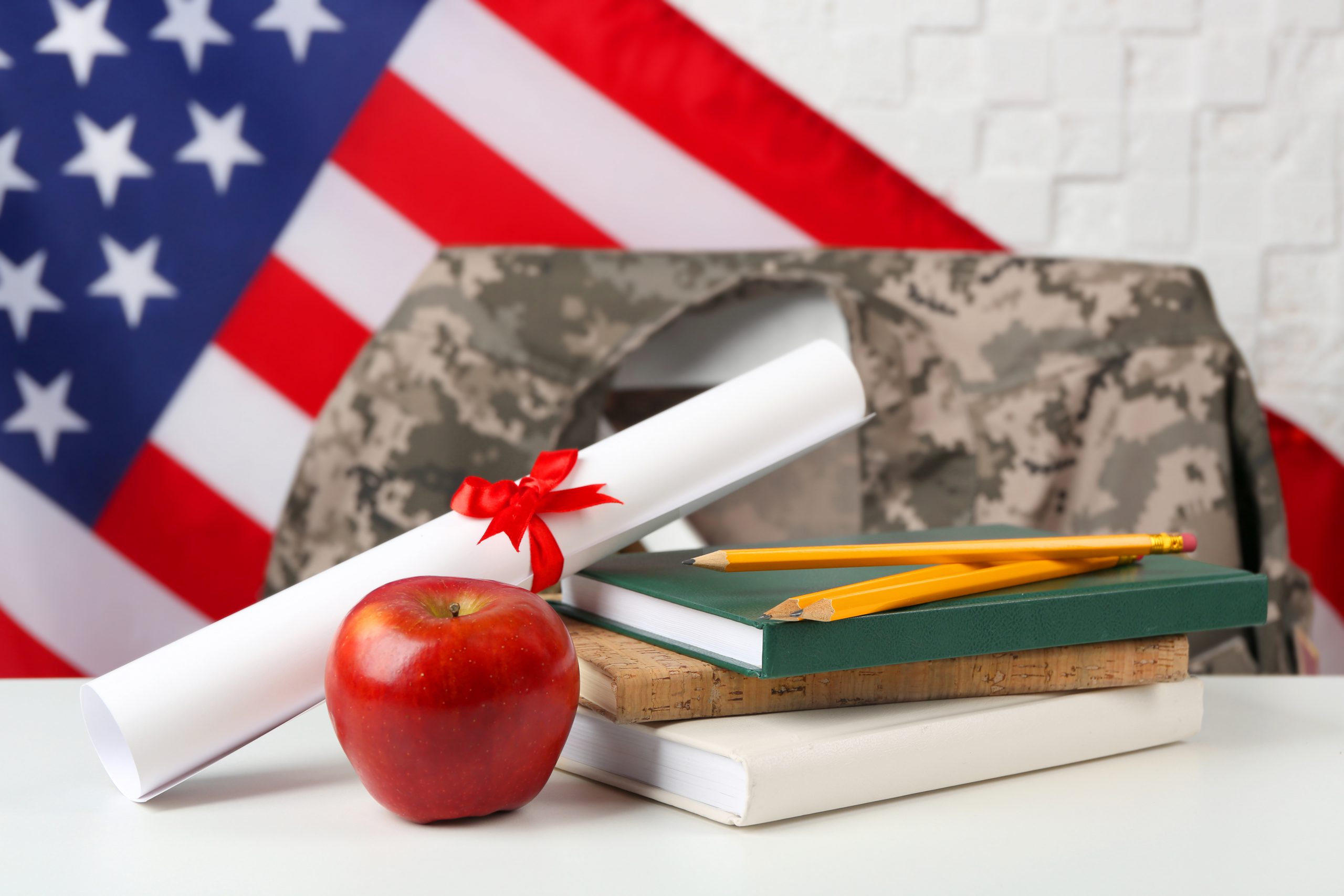 Publications
A collection of guides, forms, and applications procedures pertaining to veterans' education.
Resources for Veterans, their Spouses & Dependents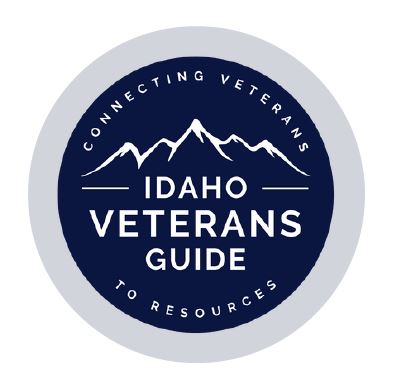 IDAHO VETERANS GUIDE
The Idaho Veterans Guide is an online resource for veterans and their families in need of assistance. The Veterans Resource Guide is a free and open network where veterans and their facilities have access to a variety of resources from anywhere in the United States. All programs listed are provided at low or no cost. See below for more information about the Veteran Resource Guide.
IDAHO VETERANS CHAMBER OF COMMERCE
The Idaho Veterans Chamber of Commerce, IDVCC, provides a navigation network for veterans, serving military, and their families providing community resources that focuses on Entrepreneurship, Workforce Management, Housing, Family-Wellness, and Education.
HIGHER-ED: SCHOLARSHIPS
GI Bill ® Application and Instructions
FOR VETERANS AND QUALIFIED BENEFICIARIES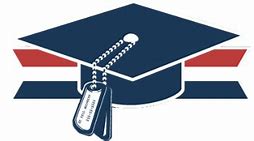 Submitting your application online is the preferred method to apply for VA education benefits.
You will be asked to provide the applicant's basic information along with your, or your sponsor's, military service information and direct deposit banking/routing information.
It takes approximately 30 days for the VA to review your application and issue a Certificate of Eligibility (COE) letter.

COE letters are physically mailed to the address you listed on your application.

If you have trouble with the online application, contact the GI Bill® Help Line:1-888-GIBill1 (1-888-442-4551).
Process to submit a paper application:
You may elect to submit a paper application by calling 1-888-442-4551 (Monday through Friday, 8:00 a.m. to 7:00 p.m. ET) and request an application be sent to you.
Once filled it out, you will be required mail it to the VA regional claims processing office that's in the same location as your school.
IHL and NCD School Programs
IHL (Institute of Higher Learning): Universities, colleges, community colleges, technical and/or business schools, offering instruction at the post-secondary level, which leads to an associate (or higher) degree. To be eligible for approval, the institution must be empowered by the appropriate state education authority (under state law) or accredited by a recognized accrediting agency to grant such degrees. This designation also includes hospitals that offer educational programs at the post-secondary level.
NCD (Non-College Degree programs): This category includes certificate programs, which do not lead to a standard college degree (program or course requirement achievements are acknowledged by certificate). NCD programs are normally offered at community colleges, cosmetology institutions, business institutions, hospitals, trade schools, etc.
To apply to become an approved IHL or NCD, please email education@veterans.idaho.gov or call 1-208-780-1334 to obtain an application.
On-the-Job Training (OJT) & Apprenticeship (APP) Programs
The GI Bill® can be used in support of OJT (On-the-Job Training) and Apprenticeships, provided the training program is approved by the State Approving Agency. This is an industry-based training in which a Veteran or eligible beneficiary earns a regular wage while training for a designated skill or trade and also receives tax-free GI Bill® benefits. OJT's and Apprenticeships offer a variety of training experiences, and a majority of trades are approvable providing that the establishment can satisfy the approval criteria.
An OJT program is acceptable in length when it is at least six months, but not more than two years of full-time training per 38 CFR 21.4262(c)(3).
An APP is a program that ranges from two years to five years, or 2,000 to 10,000 hours in length and requires related training from an institution.
Use the GI Bill® Comparison Tool to compare facilities and which GI Bill® chapter works best for you.
Use Public WEAMS to see if your employer is already approved.
Licensing and Certifications
If seeking reimbursement for testing fees, search the Public WEAMS for your license or certification. If your license or certification is listed as approved, you may apply for reimbursement with VA Form 22-0803 below. If your license or certification is not listed, please contact our office at education@veterans.idaho.gov or 1-208-780-1334 for approval information.
Resources for Certifying Officials
Report all changes be to a beneficiary's enrollment to include but not limited to:

New enrollments
Leave of Absences, withdrawals, or terminations
Change in tuition and fees
Change in reported hours as well as enrollment start or end date
Report facility specific changes, such as but not limited to:

Change of certifying officials
Change in policies or procedures
Change of owner or address
Changes in accreditation or licensing status
Substantial changes to the facility's policies or procedures
VA Certifying Officials report beneficiary-specific updates or changes to enrollments electronically on VA's Enrollment Manager.
Additionally, VA Certifying Officials are required to appropriately review prior credit of all enrolled beneficiaries: The certifying official is responsible for obtaining and maintaining prior credit records (from the military, post-secondary schools, training, and vocational career schools in the form of a transcript issued by the organization) showing that prior credit review was conducted, and when appropriate, awarded.
To request military transcripts, use the links below:
JOINT SERVICES TRANSCRIPTS

The beneficiary may request copies of their military transcripts for Army, Coast Guard, Marine Corps, and Navy: Active Duty, Reserve and Veterans
Schools or Employer may also register to request copies of military transcripts for Army, Coast Guard, Marine Corps, and Navy: Active Duty, Reserve and Veterans
AIR FORCE

The beneficiary may request copies of their military transcripts from Air Force
22-8794 Designation of Certifying Officials

Submitted by an approved facility within 30 days of changes to its certifying official's and/or read-only official's information.
APPRENTICESHIP's and ON-THE-JOB TRAINING FACILITITES:

APP's and OJT's certifying officials are strongly encouraged to submit enrollment and hours electronically on VA's Enrollment Manager. If the organization elects to not register with Enrollment Manager, employer-based certifying officials may file enrollments and hours with the following PDFs then submit via the Ask VA website: (click image to be taken to the Ask VA website)

APP and OJT Sample Tracker – Used by the Veteran or beneficiary to track the hours listed on the training outline.
22-1999 VA Enrollment Certification (Side B) – Submitted for a Veteran or beneficiary when beginning the training program.
ID SAA 22-8864 Training Agreement – Submitted for a Veteran or beneficiary when beginning the training program.
22-6553d-1-ARE Monthly Certification of OJT and APP Training Hours – Submitted for a Veteran or beneficiary to claim work hours and initiate VA payment
Courses specifically prohibited from approval
Courses in bartending, yoga instruction and personality development are avocational and recreational in character and are specifically prohibited from approval by law; 38 CFR 21.4252(a).